Advantages and disadvantages of compact wheel loaders
Compact wheel loader is usually a loader with less than 90 hp. It can be fitted with a variety of attachments in addition to the bucket for different working conditions. In most cases, however, the main purpose of a wheel loader is to load and carry loads.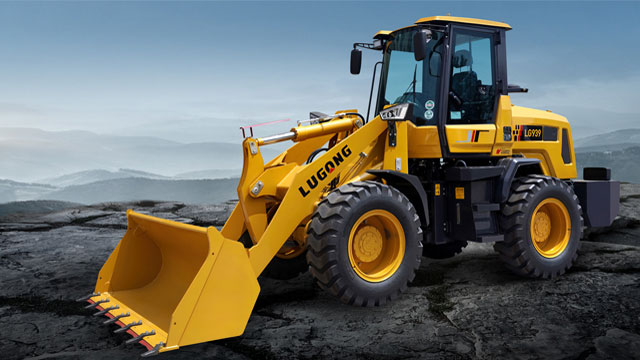 Common working environments for wheel loaders
In the construction sector, loading and handling of construction materials.
In the agricultural sector, grain handling.
In the mining sector, ore handling.
Also for road construction, garden construction and snow removal work.
Advantages and disadvantages of the compact wheel loader
Advantages
Compared to other compact construction equipment, compact wheel loaders offer a number of advantages.
More digging capacity, a wider range of applications, greater lifting capacity, faster travel speeds and a better driving experience make compact wheel loaders stand out from the crowd.
Compared to tracked loaders, compact wheel loaders cause less damage to roads and lawns.
Less horsepower also means lower fuel consumption and, with it, lower maintenance costs.
When driving over rough terrain, the higher ground clearance allows the loader to pass quickly and with greater manoeuvrability.
The use of attachments gives the compact wheel loader a wider range of use scenarios.
Disadvantages
1 In more confined spaces, the skid steer loader is definitely more advantageous, being small and flexible enough to work indoors.
2 In the face of larger jobs, compact wheel loaders are weaker. The size of the horsepower and the capacity of the bucket limit its working capacity. This is where we need to choose a larger loader for the job. For example the LA936,LA956.
How to choose the right loader
When choosing a wheel loader, we must first consider our intentions and the scenario in which it will be used. Choose the right size loader according to your needs and finally choose the right model according to your budget. Lugong is the leader in China's compact loader industry, both in terms of equipment and technology, and is the leading manufacturer in China. Lugong compact wheel loaders always insist on bringing great commercial value and use value to customers.