Fault Analysis and Solution of Wheel Loaders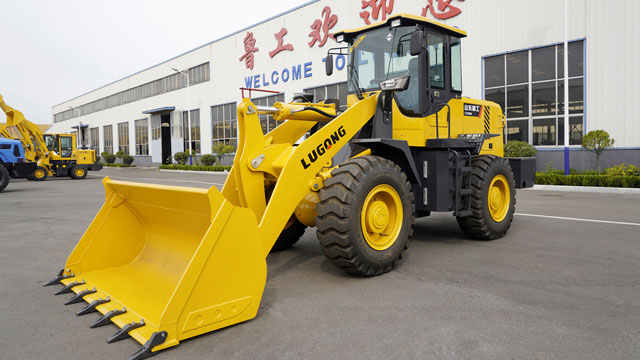 LUGONG Machinery Group specializes in construction and agriculture machines for more than 20 years since 2000. We has learned, adapted and grown into a leader of compact wheel loader in China at present. In order to make LUGONG every product satisfies each customer, we have come over all kinds of technical difficulties to develop and design all kinds of series machines thatis humanized and user-friendly, including wheel loaders,excavating machinery, road roller, light tower and other construction machine.According to the practical experience,we make a summary about the fault analysis and solution of wheel loaders.
Fault Feature:The diesel engine cannot run after it has started
Possible Causes:
1.The gear is not put up or the gear control mechanism is not adjusted properly;
2.The stop stem of the variable speed distribution valve is not returned;
3.the transmission system mechanical failure, there are stuck or off the phenomenon;
4.shift pressure oil no pressure or low pressure;
5.Hand brake or pincer disc brake is not released;
6.Torque converter failure.
Troubleshooting:
1.Put on file or check and adjust;
2.Disassembly and troubleshooting;
3.Check and exclude;
Check to loosen it;
6.maintenance.
Fault Feature:Insufficient driving force
Possible Causes:
1.diesel engine power is insufficient;
2.torque converter inlet oil pressure is insufficient or too high;
3.The oil temperature of the torque converter is too high;
4.Insufficient shift pressure clutch slip;
5.The hand brake or the pincer disc brake is not completely released;
6.There is leakage or blockage in the internal oil passage of the torque.
Troubleshooting:
1.See the diesel engine instruction manual;
2.maintenance;
3.Check the oil pressure and piston seal;
4.Release or overhaul;
5.dredge or more sealing ;
6.torque or gearbox internal oil channel leakag.