How to Choose a Tractor Loader Backhoe
Recently, many customers have asked us to buy a tractor loader backhoe(TLB). But don't know how to choose. The backhoe loader is a very versatile piece of machinery that is widely used in construction, farms, industry and more.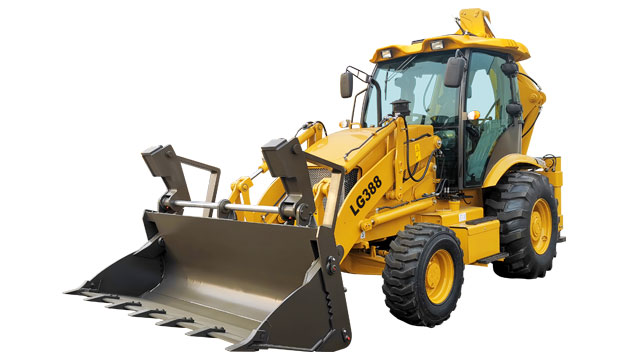 How to Choose a Tractor Loader Backhoe
First of all, you need to understand the purpose of your choice of this equipment. If you are only engaged in a single excavation or transportation function, then you can directly choose an excavator or a loader to meet your needs. If you need to do both dozing and digging, then you have the option to buy a tractor loader backhoe.
The second thing to consider is the field you work in, for fields such as agriculture, residential, construction and industry, backhoe loaders are a very valuable and versatile piece of equipment. It's basically a tractor with a large bucket in the front that pushes, scoops, and smooths material, as well as carrying heavy loads. Located on the rear end is a bucket designed for digging, allowing the backhoe to perform a variety of tasks. You also need a machine with enough power, lifting capacity and weight to perform your job.
FAQ About Tractor Loader Backhoes
Are backhoe buckets interchangeable?
There are many different kinds of attachments and buckets that can be replaced to diversify the functionality of the backhoe. Some accessories may be limited by the size and weight of specific machine components. Always check the user manual before connecting the device to make sure the machine can handle the attachment.
Can a backhoe dig in permafrost?
There are special attachments that allow the backhoe to dig in permafrost. Attachments such as ice buckets, hydraulic hammers, rotary cutters or static rippers can all help the backhoe dig in permafrost with ease.
What is the difference between a backhoe and an excavator?
An excavator is a shovel with a 360-degree rotating cab. It has an arm with a bucket attachment – or any other type of excavator attachment – primarily for excavation work. While excavators are primarily tracked equipment, they can also be used as wheeled machines.
A backhoe is a tractor cab with a fixed arm at the rear and a loader at the front. Both the arm and bucket can be swapped with other attachments. These machines are often equipped with wheels and are used for small excavation projects, moving loads and materials, and many other projects.
Backhoes are far more versatile than excavators and can be used in almost any industry.
What is the difference between a backhoe and a loader?
The difference between a backhoe and a loader is that a backhoe has an arm and bucket at the back and a loader attachment at the front, while a loader only has a loader bucket.
Tips to keep in mind when operating your backhoe loader
Always check your site for hidden obstacles, falling objects and loose ground conditions. Going over these obstacles may cause the machine to tip over or knock you out of the machine.
Drive slowly and keep the bucket as low as possible to give you the best visibility and stability. Raise the bucket only when the load needs to be dumped. Remember, the higher the bucket, the less stable the machine.
Keep the bucket low when lifting round objects such as pipes or logs. If you lift the bucket/fork too high or tilt it too far, the object may roll back and down the loader arm and fall on you.
If you are working on a slope, prevent the machine from tipping over by tipping the bucket uphill. If you tip over downhill, swing slowly to avoid tipping.
Before you start driving a machine or any machine, be sure to check that all safety devices are in good working order. These include seat belts, ROPS (Rollover Protection System), lights, mirrors and reverse parking alert.
For more information about tractor loader backhoe, please consult Lugong Group.