LUGONG E188 Wheel Loader Enters the European Market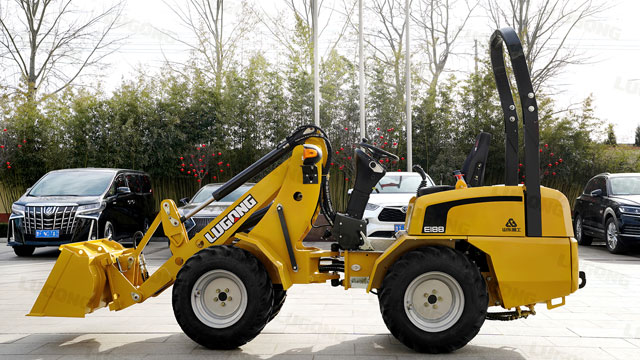 The E188 wheel loader is a compact wheel loader developed to meet the emission requirements of the European market. It is mainly suitable for use in narrow spaces such as gardens, landscapes, basements, containers and narrow alleys. Let's find out what features this machine has to offer.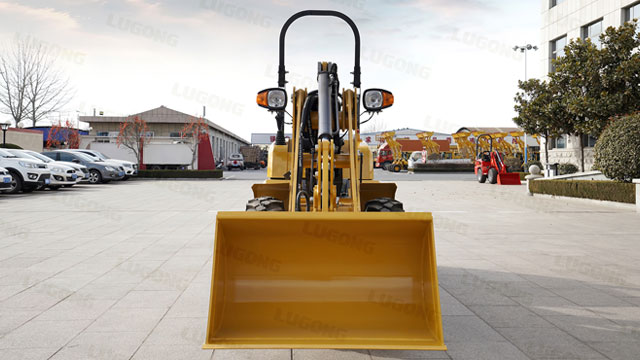 Product Features of the LUGONG E188 Wheel Loader
1. The LUGONG mini loader E188, the length is 4.15m, 1m wide, 2.48m anti-tipping frame height.
2.Adopt articulated design, flexible steering, equipped with articulated safety lock to ensure maintenance safety.
3.The lifting weight of boom is 1.2-1.5 tons, bucket capacity of 0.3 cubic meters, bucket capacity can be customized. Standard loader is equipped with quick hitch, can replace a variety of attachments quickly, enhance the work efficiency.
4.Equipped with a large radiator for high heat dissipation efficiency to avoid engine overheating.
5.Standard loader with Kubota, Xinchai and other brands of diesel engines as an option. Compared with the electric loader, the diesel engine is explosive, rising force, high efficiency and not limited by electricity.
6.Hydrostatic system adopts plunger pump with hydraulic motor and imported hydraulic pipeline, with efficient transmission and stable quality.
7.The instrument panel is the LED instrument panel with a clear display, making it easy to observe the entire loader dynamics.
8.Electronically controlled pilot handle, integrated control, flexible and efficient.
9.Adopt pneumatic tires with excellent anti-slip properties.
LUGONG E188 Wheel Loader Video