LUGONG LG Series Wheel Loader For Snow Removal
Snow removal is a daunting task for those areas where snow falls frequently, often with the help of machinery and equipment to deal with the snow. The wheel loader is mostly used as earth moving equipment in construction, mining, urban gardening and other fields to perform loading and unloading tasks. But he also has the function of shoveling snow.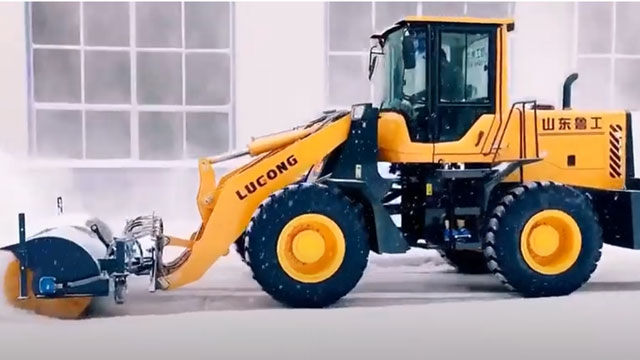 Advantages of LUGONG LG Series Wheel Loader For Snow Removal
Lugong LG series has new appearance design and strong frame structure, which can make the driver more comfortable and safer when operating the loader for snow removal. Equipped with famous engine brands such as Cummins and Yuchai to provide more powerful power for the loader, the U-shaped window design gives a wider view, and when the snow and wind reaches the level of blizzard, the snow removal operator can clearly see the situation outside through the cab window. You can also equip the loader with air conditioning to keep you warm in cold snow removal weather.
Common Snow Removal Attachments For Wheel Loaders
Snow removal shovel
Snow Thrower
LUGONG LG Series Wheel Loader For Snow Removal Video