Reasons to Choose LUGONG Compact Wheel loader
Compact wheel loader is an articulating loader that weighs less than 3 ton. It is a type of construction and agricultural machinery that can scoop up, lift and transport various materials, such as soil, gravel, snow, grain, etc. It has a bucket at the front that can be replaced with different attachments to suit different needs, such as forks, plows, grapples, etc. It has wheels instead of tracks, which makes it faster and more maneuverable than other loaders. It also has a smaller size and a lower ground pressure than regular loaders, which makes it suitable for working in narrow spaces and on soft terrain.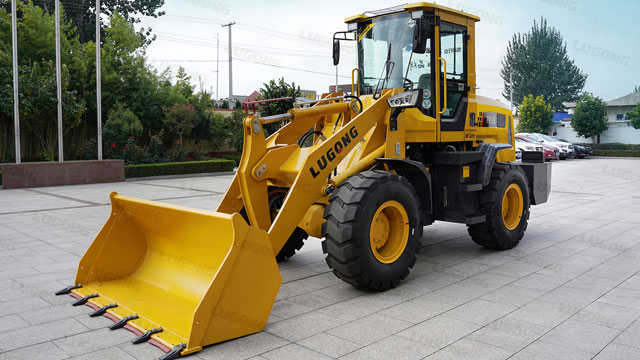 Some reasons to choose a Lugong compact wheel loader
They are high efficiency, safety and energy-saving machines that can handle various tasks in construction and agriculture.
They have a wide range of attachments that can be easily switched to suit different needs, such as forks, log grapple, snow blade, etc.
They have a compact design that allows them to work in narrow spaces and reduce the ground pressure.
They have a competitive price and a good after-sales service from Lugong Machinery Group, which has over 20 years of industry experience and a global dealer network.
However, some possible disadvantages of Lugong compact loaders are:
They are less flexible than skid steer loaders in more confined spaces, such as indoors.
They have a lower working capacity than larger loaders in terms of horsepower and bucket size, which may limit their performance in bigger jobs.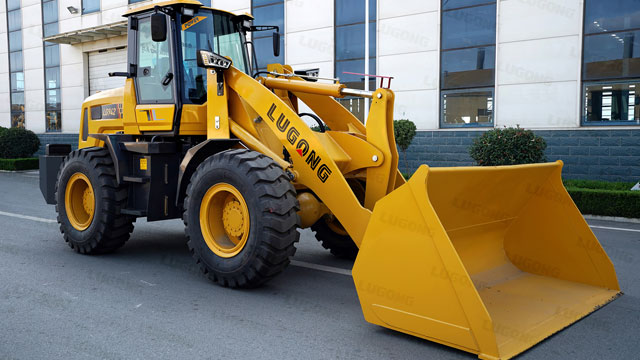 LUGONG compact wheel loaders have various applications in different fields
Construction: They can be used for excavation, lifting, loading, leveling and other operations on construction sites. They can also be used for paving roads, constructing ground pipes and transporting waste materials.
Agriculture: They can be used for clearing weeds and straw, shoveling and transporting grain, and handling other crops. They can also be used for landscaping and hardscaping projects.
Snow removal: They can be used for clearing snow on the road by replacing the bucket with a snow plow attachment.
Other areas: They can be used for recycling, demolition, land clearing, sweeping, and moving objects on pallets by changing different attachments, such as grass grapple, log grapple, pallet fork, clip hugger, four-in-one bucket, rotary, etc.
Lugong compact loaders are versatile and efficient machines that can help you complete various tasks with ease.