Russian Moscow Customers Visit LUGONG Group for Negotiate cooperation matters
On August 17th, LUGONG welcomed new customers from Moscow. This is the sixth wave of customers from Russia that LUGONG has welcomed this year. Our technical personnel provided the customers with a detailed understanding of LUGONG's factory and process equipment. During the meeting, both parties expressed their mutual interest in establishing a long-term partnership. The Russian customers were particularly impressed by LUGONG Group's advanced technology, high-quality products, and excellent reputation in the market.They expressed appreciation for LUGONG Machinery's production process and product quality, and admired the company's professional knowledge and experience in the field of mechanical manufacturing.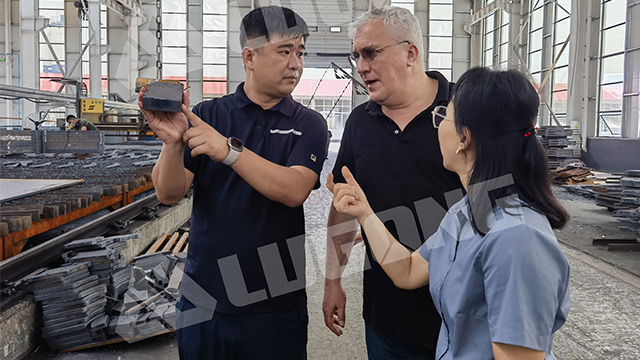 They believed that collaborating with LUGONG Group would greatly benefit their business ventures in Moscow. Both parties had in-depth discussions on future cooperation opportunities and reached preliminary cooperation intentions. The customers highly praised LUGONG Machinery's equipment facilities and working environment and expressed their desire to establish a long-term cooperative relationship with LUGONG Machinery.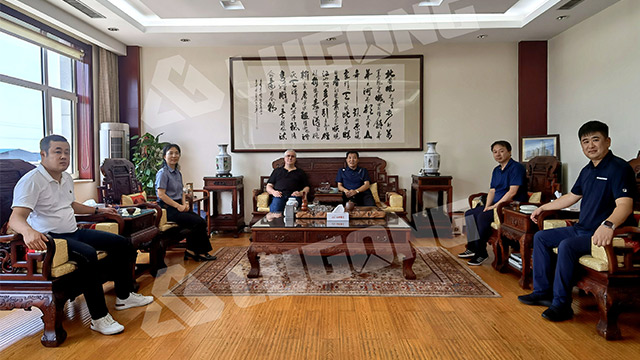 This visit by the Moscow customers to LUGONG Group was a significant step towards strengthening the ties between the two companies. It showcased the mutual interest and commitment to cooperation, as well as the potential for a fruitful partnership in the construction machinery industry. With continued discussions and collaboration, this visit could pave the way for a successful and prosperous relationship between LUGONG Group and its Russian counterparts.