Shandong Lugong Loaders Make a Splash at China Expo
Shandong Lugong Machinery Co., Ltd., a professional manufacturer of wheel loader, with over 20 years of industry experience and more than 100 advanced technologies, made its debut at the China International Construction Machinery, Building Material Machinery, Mining Machinery, Engineering Vehicles, and Equipment Expo (referred to as China Expo). The company showcased its innovative capabilities and achievements in the field of loaders.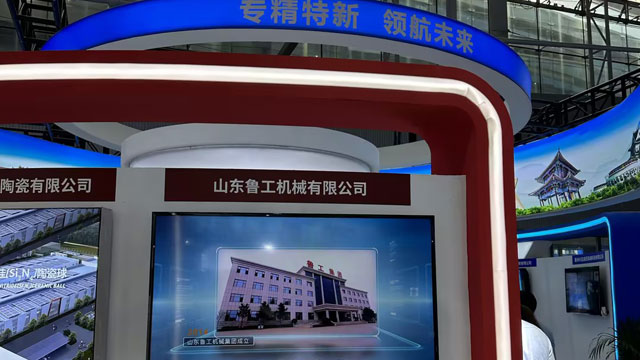 The appearance of Shandong Lugong loaders at the China Expo has attracted attention and received positive feedback from numerous customers. These loaders are known for their high efficiency, energy-saving features, environmental friendliness, and intelligent functions. They offer powerful performance, excellent capabilities, comfortable driving, and safe operations. At the China Expo, Shandong Lugong presented its advanced technologies and innovative concepts, providing customers with comprehensive solutions.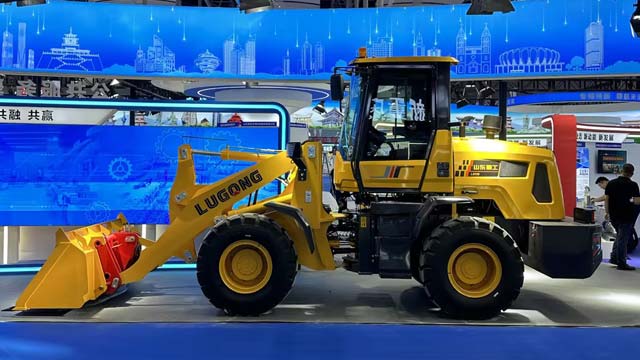 During the expo, one of Shandong Lugong's best-selling models, the LG938, was showcased. The LG938 is a medium-sized loader equipped with a highly efficient Sida4102 engine, delivering a power output of 76 KW, capable of meeting various operational requirements.
The LG938 loader boasts the following advantages
Flexibility: It offers agile maneuverability in narrow spaces and adapts to various complex terrains.
Stability and Reliability: Reinforced frame and bucket structure improve load-bearing capacity and wear resistance.
Energy Efficiency and Environmental Friendliness: The engine utilizes advanced emission control technology, reducing fuel consumption and pollutant emissions.
Comfortable Operation: The driver's cabin features sound insulation, vibration isolation, and ventilation design, providing a spacious view and comfortable seating.
Adhering to the concept of "inheriting industry classics, creating a national brand," Shandong Lugong loaders are committed to continuous innovation and development. The company aims to provide users with high-quality products and services while contributing to the advancement of China's construction machinery industry.