Wheel Loader or Backhoe Loader: which is better for you
When it comes to earthmoving equipment, people think of wheel loader, excavator and backhoe loader, which can be used for excavation, lifting, loading as well as transport. When it comes to making a choice when buying, we need to have a better understanding of what the equipment is used for.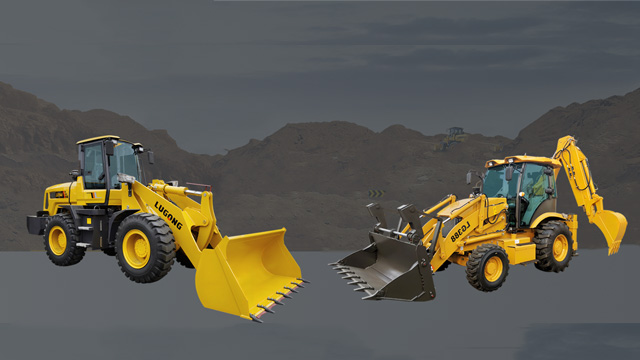 Differences between wheel loaders and backhoe loaders
Wheel loaders: moving large amounts of material efficiently
The most common use of wheel loaders is material handling. Whether in road construction, construction sites, quarries or mines or farms, they can easily lift soil, gravel, dirt, materials, grain etc. and transport them quickly to their designated locations. In addition to this, they can also be used for large-scale snow removal operations. When it comes to handling capacity, wheel loaders are definitely the best option.
Backhoe loaders: versatile in terms of digging and loading
The backhoe loader has attachments at both ends, allowing it to do even more work. Both the front bucket can be used for material handling and the back backhoe can be used for digging. Backhoe loaders are not as fast and manoeuvrable as wheel loaders. But in terms of scope of use, backhoe loaders can reach more areas, such as digging backfilled trenches, breaking up loads and crushing materials. If you want one machine for multiple jobs, a backhoe loader is undoubtedly the best choice.
Lugong offers earthmoving, material handling and agricultural equipment sales.Contact Lugong to buy earthmoving equipment with wholesale price.