How to choose the right excavator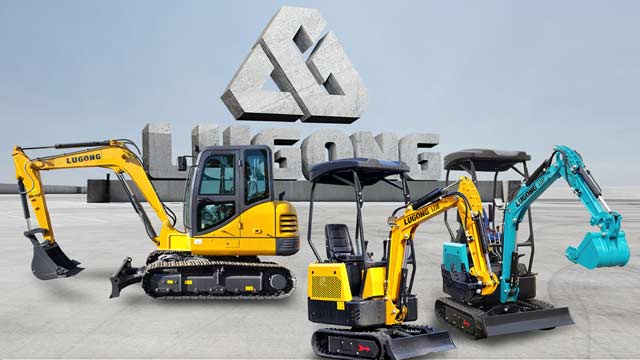 Excavating machinery is the most common equipment in the construction, agriculture, road, and utility industries. With multiple models, multiple sizes, multiple uses, and high frequency of use, it has also attracted attention.
There are various types of excavators on the market, and there are also various types of excavators. Choosing a suitable excavator equipment is a time-consuming task. In particular, it is very important to make the right choice. It is necessary to compare excavators of various brands and models, and choose the right size excavator model to meet your work needs. So, how to choose the right excavator equipment?
Excavators are classified into mini, medium and large excavators according to their working weight.
Different sizes of excavators have different working weights, digging depths, and digging capabilities, and meet different work needs. You need to choose a suitable size of excavator according to your actual situation.
How to choose the right excavator
The best way to choose an excavator size is to evaluate your project's needs in key categories. Here are the main things to consider when choosing an excavator:
Digging Depth
Make sure the excavator you choose has a digging depth that meets your project needs.
Bucket capacity
The capacity of the bucket determines the size of the bucket of the excavator, which affects the progress of the project. Excavator bucket capacity mainly depends on the overall size of the machine, but it is also important that what you lift must fit in the excavator bucket.
Hydraulic accessories
For heavier projects that require multiple tool attachments, an excavator with a hydraulic system may be more suitable. What tools do you need for your project? Make sure the excavator model you choose is compatible with the attachment.
Lift height
Considering where the project needs to load the material, choose an excavator with sufficient lift height. Otherwise, the lifting height is not enough to deliver the material to the designated position.
Cost
The price of excavators is the most important issue for developers. Generally speaking, the price of larger excavators is higher, and the price of small excavators is relatively lower. Synthesize your project. Choose a suitable excavator equipment. If you only use excavation equipment occasionally, you may want to rent an excavator rather than buy it to avoid maintenance and storage costs.
Lugong excavator equipment
Lugong can provide customers with small excavators and heavy excavators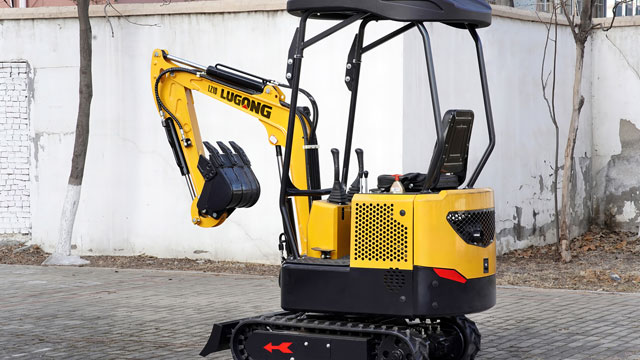 Lugong mini excavator LZ series, the working weight can be from less than 1 ton to 2 ton, and the bucket capacity is from 0.02m³-0.04m³. It fully meets the engineering needs of small construction, agriculture and forestry. It is a relatively practical small excavator. The most important thing is that it is low in price and suitable for personal use or rental.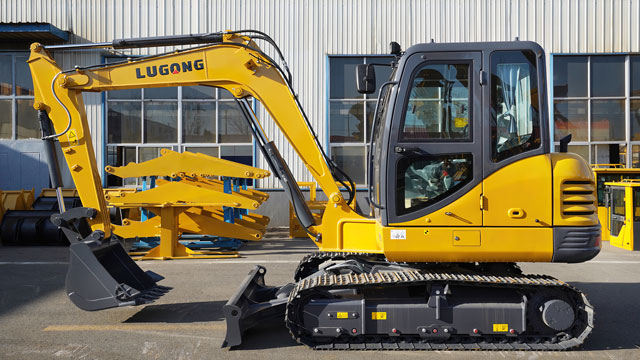 Lugong large excavator LG series, with a working weight of 6 ton and a bucket capacity of more than 0.2 m³, is suitable for construction site construction, road maintenance, and basic equipment construction, and can basically meet general engineering needs. It is a type of excavator with a relatively wide range of applications.