How to make wheel loader more fuel efficient
With the rise of global oil prices, how to save fuel has become the most concerned issue in mechanical transportation engineering.Let's take a look about how to make wheel loader more fuel efficient.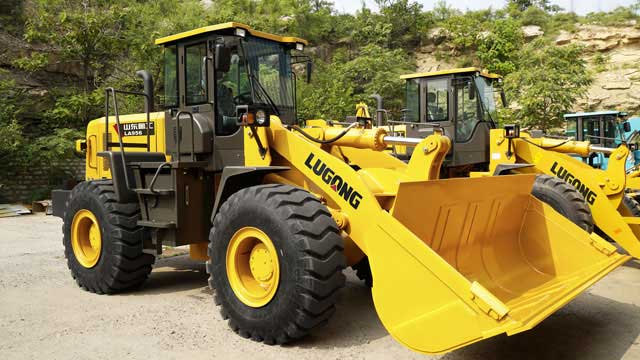 Three aspects of fuel saving of wheel loaders
1 The technical factors contained in the equipment itself;
2 How the driver operates.
3 Routine maintenance of equipment
The best way to save fuel is to put these three aspects together, which can improve the efficiency of the equipment and reduce fuel consumption at the same time.
How to Practice Fuel Efficiency of Wheel Loaders
Wheel Loader Operation Technology
Typically, wheel loader operators can change their approach to wheel loader operation by driving the machine with a lower engine speed and a higher gear. Not applicable in all situations. Choose the right type of wheel loader equipment and how big the wheel loader will transport the material.
Use effective hydraulics
Integrate your wheel loader with load sensing hydraulics to provide the ideal flow for the wheel loader operator. Hydraulics play a lesser role in heavy equipment fuel efficiency.
Spin or Skid Controls for Wheel Loader
Wheel slip is another form of wasted energy that reduces fuel efficiency and increases operating costs. A professional operator will make the spin or slip control functions more beneficial. However, if you frequently skid your tires while loading, slip or slip control can impact operating costs by improving fuel economy and minimizing tire wear.
Especially in rough underfoot conditions, this feature can increase production by keeping the wheel loader more mobile and productive.
Regular maintenance of the equipment can not only improve the service life of the equipment, but also achieve the function of saving fuel.
The above is the question about how to save fuel for wheel loaders. For more questions, please contact Lugong.