Wheel loader(or front end loader) is a kind of construction machinery with high efficiency. It is mainly used for shoveling, loading, transporting, digging and other operations of loose accumulated materials, and can also be used to tidy up, scrape the site and carry out traction operations. Usually the loader can be equipped with compact wheel loader attachment in addition to the bucket.After installing the corresponding working device, it can also carry out excavation, lifting and rod loading and unloading operations. more information about wheel loader.
Lugong front end loader is widely used in urban construction, mines, railways, highways, hydropower, oil fields, national defense and airport construction. has a very important role. The Small Loader and medium loaders produced by Lugong are mainly used in agricultural, forestry, urban construction and other operations. Large loaders are mainly used in mining, large construction and other operations.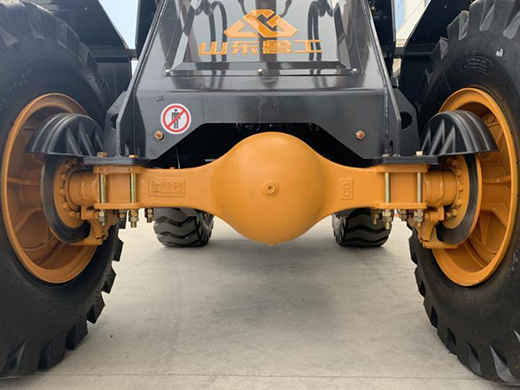 LUGONG patented axle
Patented axle, speed ratio(7:41), strong power.
The weight has increased by 200 kg, making it more durable.
The large wheel is used to reduce the speed, and the torque is not lost at the same time.
Cooperate with Lugong brand gearbox to achieve high performance and low fuel consumption.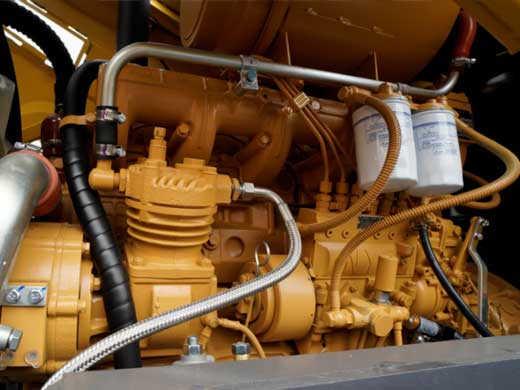 Motor
Lugong loaders are equipped with Sida, Huafeng, Yuchai and other brand motors as standard. Through Lugong's continuous testing and customer feedback, these motor brands with better performance and stable quality have been selected among many brands, which are in line with our The loader is well matched.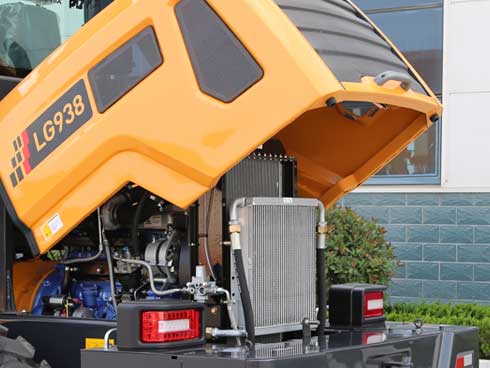 Heat dissipation system
The sunken design of the rear frame keeps the fan and the engine on the same level, which is conducive to heat dissipation. At the same time there is more space for a larger water tank.
Double radiator for hydraulic oil and transmission oil. Use large holes to dissipate heat to prevent foreign matter from clogging.
At the same time, the pipe is widened to 32mm, which greatly improves the heat dissipation effect.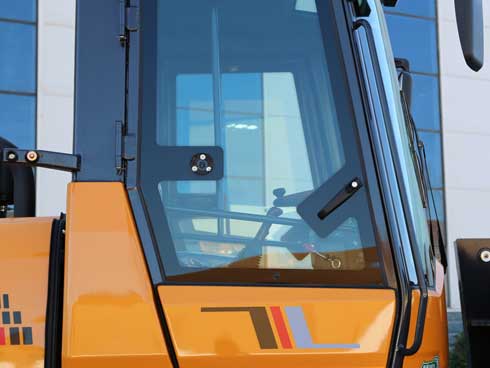 Appearance and Cab
The fuselage adopts the drawing and stamping process, the appearance is curved, the overall appearance is beautiful, the internal space is large, and the structure is stronger.
The shell is all metal, no plastic material! High temperature resistance, easier to dissipate heat.
The windshield is a single piece of curved glass, which provides the driver with a wider field of vision and improves safety.
Air damping luxury seats are installed in the cab to greatly reduce the driver's fatigue.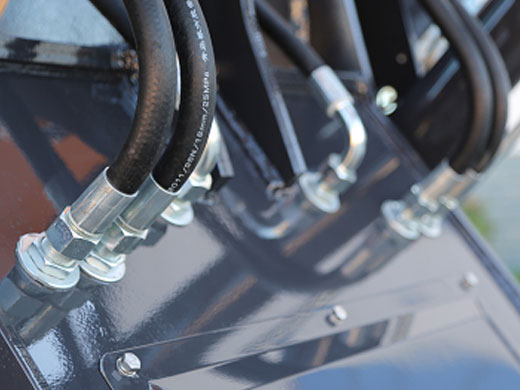 Three-layer articulation and hydraulic pipe
The three-layer articulation design:upper beam, steering cylinder as middle beam lower beam, upper and lower beams are plugged into the front chassis.1better chassis strength 2 more flexible operation.
It adopts high-quality standard rubber hydraulic oil pipe of No. 6 factory, and the joint adopts H-type oil pipe, which is the German Parker standard, which can effectively avoid oil leakage.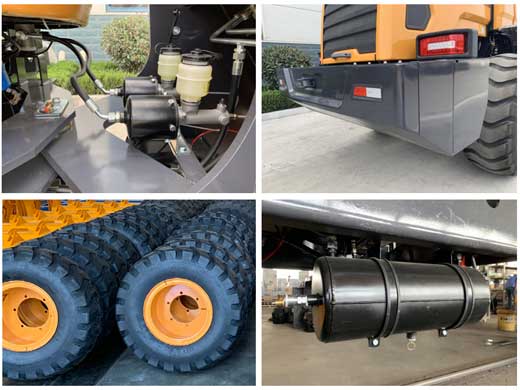 Brakes, Weights, Tires, Air Tanks
Two independent parallel brake pipes are connected to the air booster pump to control the brakes of the front and rear axles respectively to improve brake safety.
The counterweight also adopts the drawing and stamping process, which echoes the whole vehicle.
High-quality nylon tire brand – Shanghai "steel" brand. We also have solid tires and semi-solid tires for customers to choose from. At present, it also provides brand tires such as "CHAOYANG", "LINGLONG" and "LUBAO".
A quick-change joint is added to the air tank, which can be used to connect other tools for maintenance work.